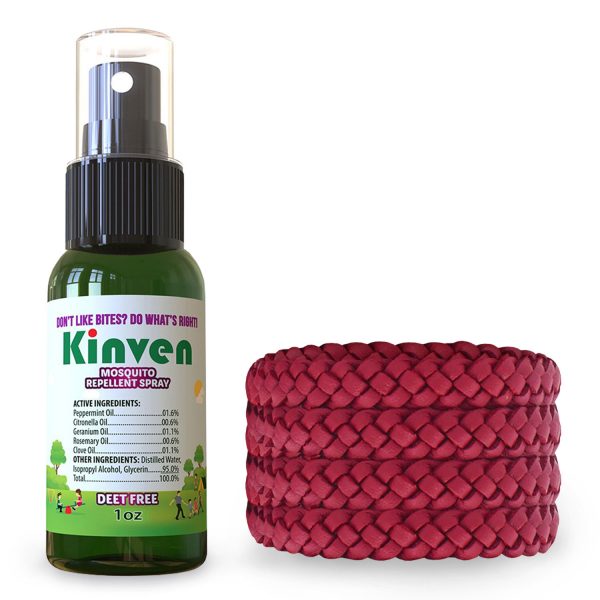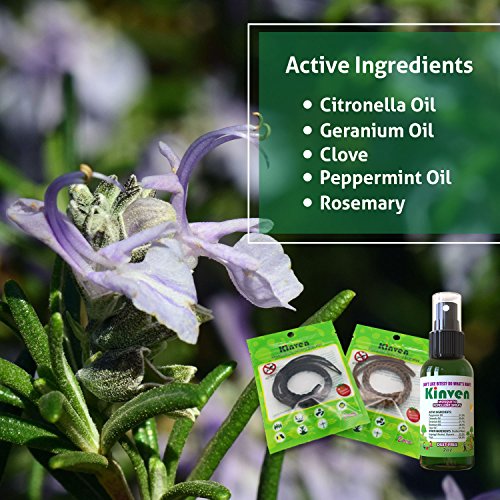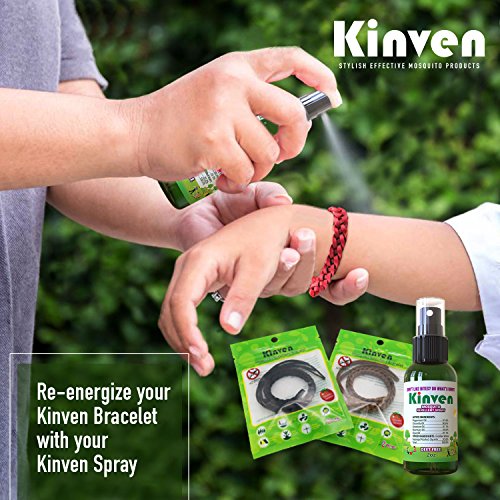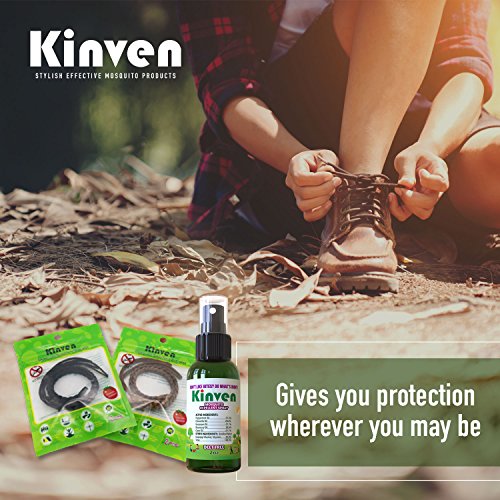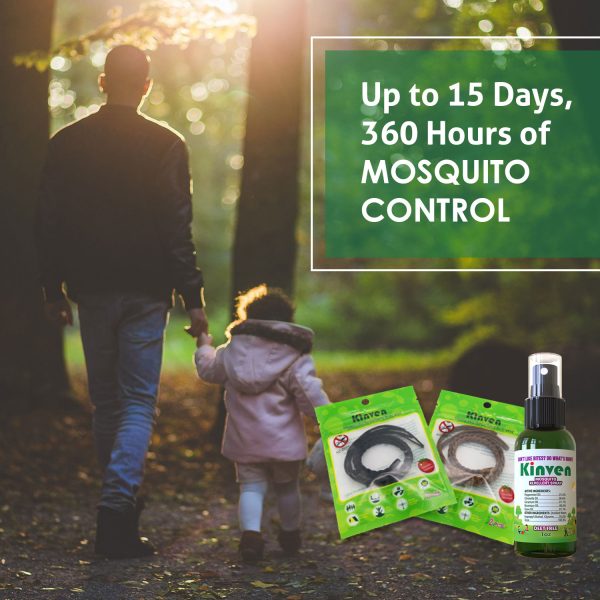 Kinven Mosquito Repellent 100% Natural, DEET Free – Bracelet and Spray Bundle
$8.99 – $13.99
This Anti-Mosquito  Spray and Bracelets Bundle is your handy waterproof, Natural, DEET-free, Indoor & Outdoor Protection for Adults & Kids! that is guaranteed to last up to 15 DAYS!
Description
Size Guide
Additional information
Reviews (0)
Description
The Kinven Mosquito Bracelet by Bearant is the most stylish all-natural mosquito repellent wristband on the market today.
The insect repelling Kinven Mosquito Bracelet creates an invisible shield around you so you don't have to deal with those pesky biting insects! Repels mosquitoes, flies, gnats, no-see-ums and fleas. Wristband protection last for up to 15 days.
All-natural, non-toxic, DEET-free. PU leather wristband infused with 100% natural citronella, geranium, lavender, peppermint oils.
Enjoy the outdoors bug-free without the use of messy, toxic bug sprays.
We offer VOLUME DISCOUNTS – just contact us or call us.
Features:
LIGHT & EASY TO CARRY – This special mosquito zapper pack comes with braided
PU leather bracelets and travel size spray bottle. They fit in your bag, pouch, and even
pocket! Make Kinven a part of your backpacker necessities, and you'll surely have a
mosquito net for bed wherever.
INSECT REPELLENT MADE FROM ORGANIC ESSENCES – Active ingredients are
oils of peppermint, citronella, geranium, rosemary, clove, with water, isopropyl alcohol &
glycerin for better mosquito netting. Despite being scented, there's no unpleasant odor
unlike other bug spray with DEET.
INDOOR & OUTDOOR PROTECTION FOR THE WHOLE FAMILY – Kinven mosquito
repellent bracelets and spray keep mosquitoes and bugs away from kids and adults.
They are reliable DEET-free companions that safely fight killer insects at home, in the
backyard or garden, or at camp without harming the skin.
REPEL POWER THAT LASTS UP TO 15 DAYS– The concentrated yet safe protection
lasts long. It works as mosquito net, mosquito trap, & mosquito killer on skin, clothing, &
personal belongings. Kinven wristbands are travel essentials when going on an island
holiday, a hiking trip, or a fishing vacation.
BUG SPRAY RECHARGES EFFECTIVENESS OF MOSQUITO BRACELET – Don't
just throw away your bug repellent bracelet! Allow them to continue serving their stylish
purpose by recharging them with the Kinven Mosquito Repellent Spray that comes
along in this bundled set!
Additional information
| | |
| --- | --- |
| Size | 1oz spray + 4 bracelet, 2oz spray + 8 bracelet, 2oz spray + 12 bracelet |
| Color | Black, Brown, Brown & Black, Gold, Light Blue, Light Blue & Black, Light Pink, Multicolors(Brown,Black,Gold,Pink,Purple,Silver), Multicolors(Brown,Black,Light Blue,Orange,Red,Silver), Orange, Pink, Purple, Red, Red & Black, Red & Brown, Silver, White |
---
Only logged in customers who have purchased this product may leave a review.