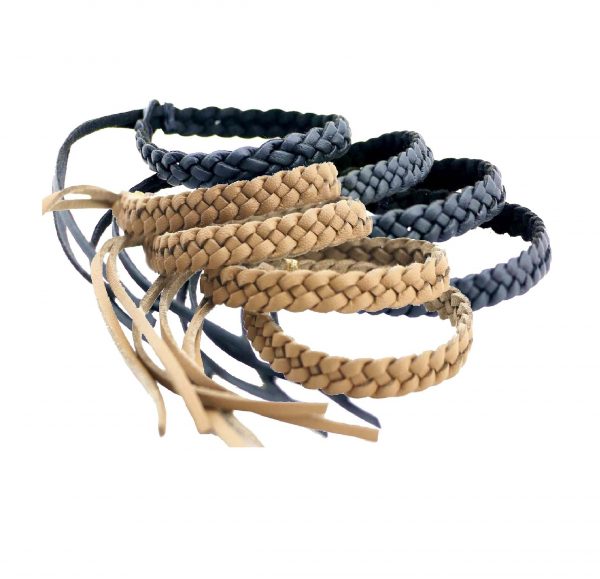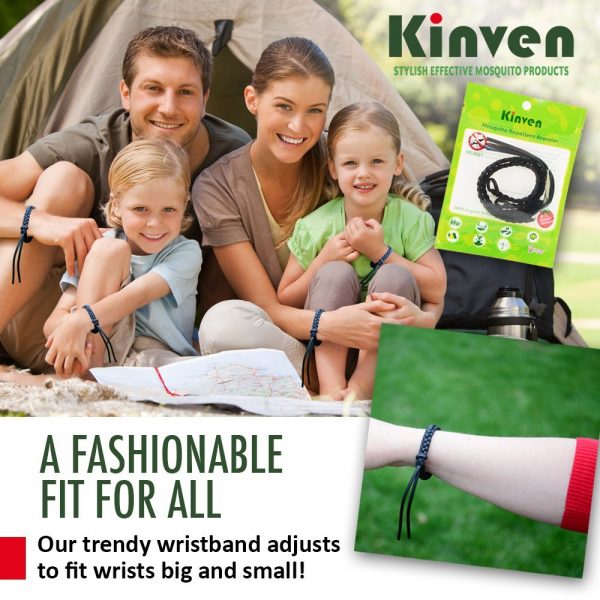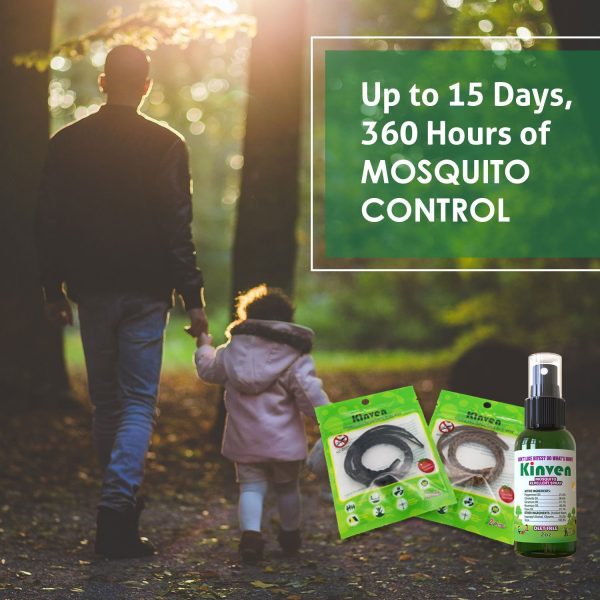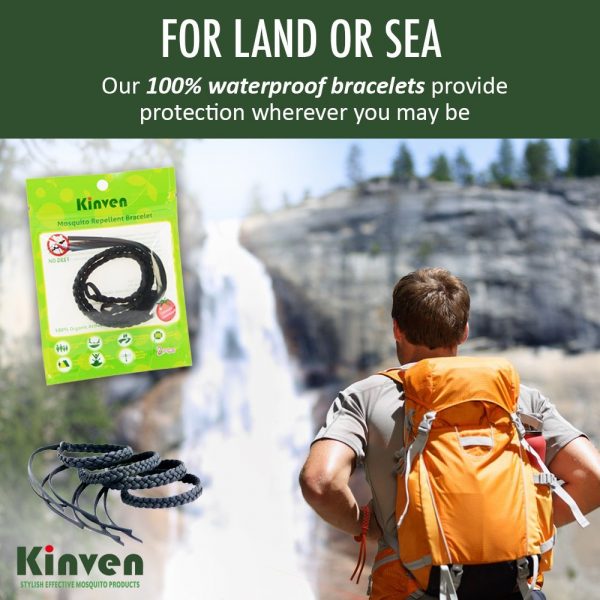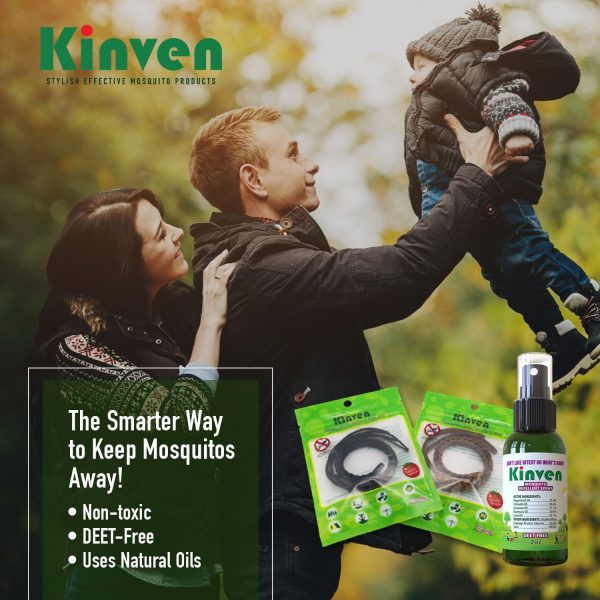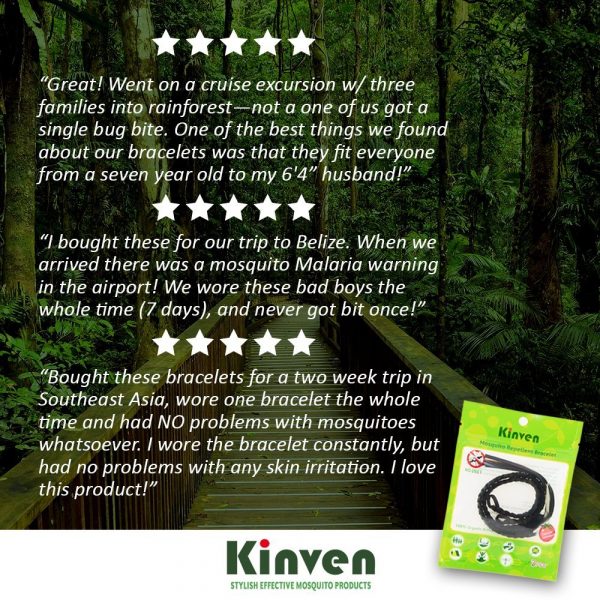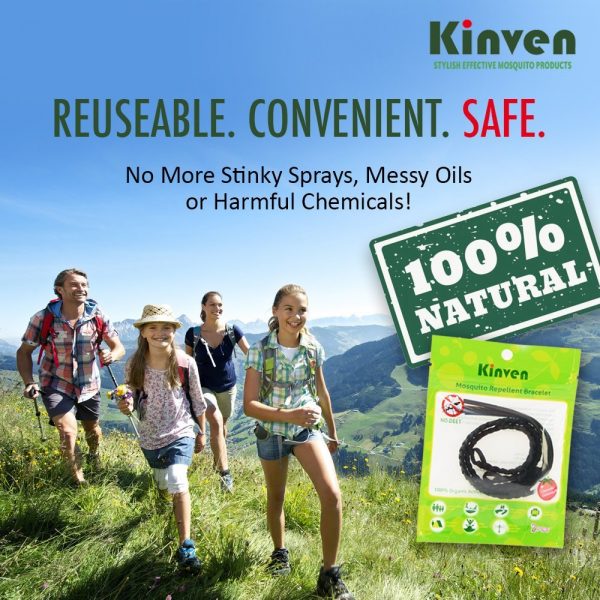 Original Kinven®Mosquito Bug Repellent Faux Leather Bracelet Bands – 8 Bracelets Set
$11.99 – $12.79
Chemical-free Insect Repelling Kinven Bands can be used to help repel mosquitoes and other insects without the worry of harmful side effects! Use on children over the age of three with adult supervision.
Description
Size Guide
Additional information
Reviews (0)
Description
The Kinven Mosquito Bracelet by Bearant is the most stylish all-natural mosquito repellent wristband on the market today.
The insect repelling Kinven Mosquito Bracelet creates an invisible shield around you so you don't have to deal with those pesky biting insects! Repels mosquitoes, flies, gnats, no-see-ums and fleas. Wristband protection last for up to 15 days.
All-natural, non-toxic, DEET-free. PU leather wristband infused with 100% natural citronella, geranium, lavender, peppermint oils.
Enjoy the outdoors bug-free without the use of messy, toxic bug sprays.
We offer VOLUME DISCOUNTS – just contact us or call us.
Features
FASHIONABLE PU LEATHER LOOK AND FEEL MOSQUITOS WRISTBANDS thanks to the great design of our free of DEET bands you can easily tie the bug repellent bracelet so that it provides a comfortable custom fit to everyone whether adult or kid. No need to worry about buying the right sized pest repellent wristband
INDOOR OUTDOOR PROTECTION our natural mosquito repellent wrists bands keep insects away both indoors and outdoors and are one of the travel essentials for baby and kids. Whether you're going out to the yard, off on a trip to Africa, or just living in an area with a huge mosquito population, these bracelets are the solution
NON-AEROSOL SPRAY TECHNOLOGY BETTER THAN MOSQUITO REPELLENT SPRAY AND WIPES with our efficient mosquito control you'll never have to spray your entire body to keep mosquitoes away! Just put the Kinven mosquito repellent bracelet on and enjoy maximum protection without inhaling fumes from mosquito repellent aerosols. Our free of DEET insect repellent over 100-hour lasting wristbands are perfect for every situation with bugs
MOSQUITO REPELLENT BRACELET FOR KIDS AND ADULTS AND KIDS LASTS FOR UP TO 15 DAYS 360HRS MOSQUITO CONTROL each bracelet lasts up to 15 days enough for a 2-week holiday! Or use this pest control safe in the knowledge that you are protected when dining outdoors or on the patio. Or wear one during hiking
SAFE TRAVEL BRACELET MULTI-PACK Comes in 4 packs – each pack has 2 bracelets for a total of 8 bracelets. Each bracelet is as effective as Citronella Spray from Lemongrass Plant in most environments. Backed by our LIFETIME WORRY-FREE MONEY BACK GUARANTEE
Additional information
| | |
| --- | --- |
| Weight | 0.0396893 lbs |
| Dimensions | 11.7 x 10.7 x 6.85 in |
| Color | Black, Brown, Brown & Black, Light Blue, Light Blue & Black, Light Pink, Orange, Pink, Purple, Red, Red & Black, Red & Brown, Silver, White |
---
Only logged in customers who have purchased this product may leave a review.